Well well well, time flies. WILTW #6 was published at the very beginning of July. Nearly one month, one pertussis, and one failed vacations (thank you whooping cough) later, 92 articles are starred in my Feedly, impatiently waiting for the debrief.
I wasn't expecting summer to be so interesting in term of news and announcement – july and august proved me wrong.
Here you are!
Robotics and AI related
August fundings and acquisitions, the monthly report by Frank Tobe. I'm particularly interested in knowing who invested in Blue Ocean Robotics, the company behind Robobusiness Europe (maybe the people behind Robobusiness US?). Good that the investment fuels the rapid growth of the company (from 3 people in 2013 to 110 people today, impressive! I understand now how they can be successful in being so diversified), rather than staying idle at the bank. As usual, a lot of drone or drone-technology startups are funded. A very hot market. 3 LIDAR companies recieved some money as well – considering robocars are one other hot topic, it seems legit.
Leka, an amazing startup building a toy for amazing kids, tell us what it feels like to enter the Techstars Startup Accelerator. Disclaimer : HUGE BENEFITS. Congrats'!
Work in progress: the IIT unveiled the very first prototype of a "cheaper iCub", the R1 – you know, the research platform looking like a 3-years-old infant. tl;dr, they want it to be the "best servant" ever, so i'm thoroughly awaiting a video. It's surprising how laudatory the technology watch bulletin of the french embassy is – they are saying the robot will be on sale at the price of 3000€, that the first prototypes are ready – they use the present tense and say that the robot IS ready to perform butler tasks, and others. If you dig up a little bit, the researchers state that they only completed the first hardware prototype, and that the software is to be done. Always use a trusted source for your technology watch!
Finally! Competitors to Intuitive Surgical are arising. Frank Tobe lists some of them (US point of view) – I'll add Meere Company, seen at RobotWorld in 2014, close to be released in Korea. Some facts about the healthcare market.
What's the shape of the exoskeleton industry in 2016? This industry is growing, but because it deals with 1/ huge expectations 2/ the medical sectors, they are many problems waiting for this specific industry.
The rise of robots in China: Midea's masterplan to become China's robot powerhouse. After acquiring Kuka, Midea plans to manufacture robots for the home (like Pepper). Wait and see – the robots seen at CIROS were not very functional… and Alpha2 from Ubtech has practically publicly disappeared (no mention of the robot at the Ubtech booth during this years IFA!!) after the CES fail.
Roundtable: Why do robotics crowdfunding projects fail? According to Kickstarter's stats, only 44 percent of projects meet their funding goal. And it's even more difficult for projects involving hardware – because even after succeeding the campaign, the manufacturing can fail. The point is : don't over-promise and under-deliver! (like Jibo, the company discovering latency and server-delay 2 years after the crowdfunding campaign) (yeah, Jibo will remain as the top of the flops I think – perhaps not as much as CyPhy Works, which despite an incredibly successful Kickstarter raising nearly $900,000 in 2015, plus a $22 million boost from Bessemer Venture Partners, decided to close the campaign and refund Kickstarter investors April 2016 ).
Robocars
The announcements around robocars were so numerous these last weeks that they deserve their own category, right?
What's happening with Google's self-driving car project? Mostly the same that happened with Google's Robotics Division. The notable veteran engineers did left after the first promising results unveiled to the public. Big competitors are emerging in the robocars industry – time to level up the play. Google cannot manufacture its own vehicles – it has to partners with some big player of the automotive industry. Will it work? It seems that the automakers and other players are already making plans and buying technology startups to stay in the game:
Ford, General Motors and others announced a date to ship driverless vehicles – 2018 to 2021 for Ford.
If robocars are going to cruise our cities and highways, we need tu upgrade the security – you don't need the car to drive on the wrong side of the road, of something else involving an accident 3 seconds later. Drive.ai, a new player, thinks they can solve the problem. As the startup is a Stanford Spin-off, it involves cuss words such as "deep learning" and a "RetroFit Kit" . The goal ? That a car equipped with the Drive.ai system would be able to ride in extreme conditions : snow, rain, unpredictable humans… you ever wonder why robocars trials are done in the sunny states, and/or campuses? Read in french / english.
In the meantime, Singapore continues its Smart Nation/City program (they aim to be the first successful Smart Nation – they really mean it, $$$) with the launch of driverless taxis: nuTonomy (yeah, free rides!). Singapore being the hub to the ASEAN member states, a south-est asian Uber competitor (named Grab, launched in 30 cities) already partnered with nuTonomy. Well well well, what a time to be alive.
An ethical question now: Will Robocars be heaven or hell for our cities? Robin Chase, transportation entrepreneur and former CEO of Zipcar and Buzzcar, is now tackling the subject of driverless transportation (it's funny: 2 years ago, I contacted her to speak about the revolution of transportation at Innorobo, and she politely declined – at that moment, robocars were not THE hot topic in the transportation industry. I'm happy to witness the shift!), and Brad Templeton tries to answer this difficult question. Like robots & jobs, it's not polarized: good things and bad things will happen, and it's totally ok, as soon as we are prepared for that.
Robots & Economy
The world still has concerns about robot and jobs – I was asked in May to write part of a newsletter sent to HR people about this very topic. The point is: robotic technologies, digital technologies, are reshaping our economic world.
But it's NOT the first time our economic world changes! 2 must read : What coachmen from the 1920s can tell us about robots and jobs, and The Robot Economy: Interview with Alan Winfield, THE specialist out there:
The debate around robots and jobs is too polarized. People seem to pick sides, either believing "robots are going to take all our jobs", or "it's all going to be fine – far more new jobs will be created than old ones lost". My view is that there is no single answer. The extent to which robots replace jobs depends on the specific robot and the job. You need to unpick the context on a case-by-case basis. It's quite a nuanced question. As a result, it's very hard to figure out how this will average out in terms of net number of jobs gained or lost.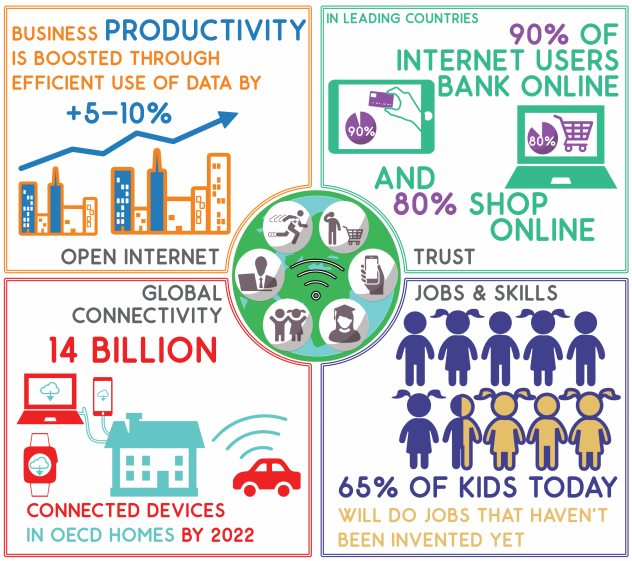 Interesting Links
(in french only) Associés : 5 moments clefs quand on entreprend à plusieurs. C'est mon cas, je garde cet article très précieusement ! Je suis de toute façon toujours à 200% en faveur de la transparence en entreprise.
5 rules of App Localization in China – did you know that over 200 app stores compete on the Android market in China? (Google Play is banned).
The UX Secret That Will Ruin Apps For You: Facebook servers crunch your data in milliseconds, but the user interface takes longer to load. That's by design. (OMG I so hate it right now. Please, let us enable the "true" mode to save all these 10 secondes wasted every time we encounter the artificial waiting).